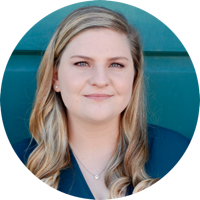 Riley Arter is the Project Lead for SU2J's Prep with Tech: End of Life Care Project. Riley is a J.D. candidate at University of Arizona's James E. Rogers College of Law.
Step Up to Justice
Like many civil legal centers that provide free clinics to their community, Step Up to Justice relies heavily on volunteer attorneys. Most of these attorneys are volunteering outside of their normal practice area (e.g. a securities lawyer volunteering to help create end-of-life documents). This, combined with the fact that the demand for affordable legal services dramatically exceeds the supply, creates a risk of dangerous bottlenecks and inefficiency.
Riley Arter used the Afterpattern platform to create a series of automations to address this problem. The automations reduce inefficiency by helping clients to prepare for the clinic and by helping volunteer attorneys use that client information to automate legal documents.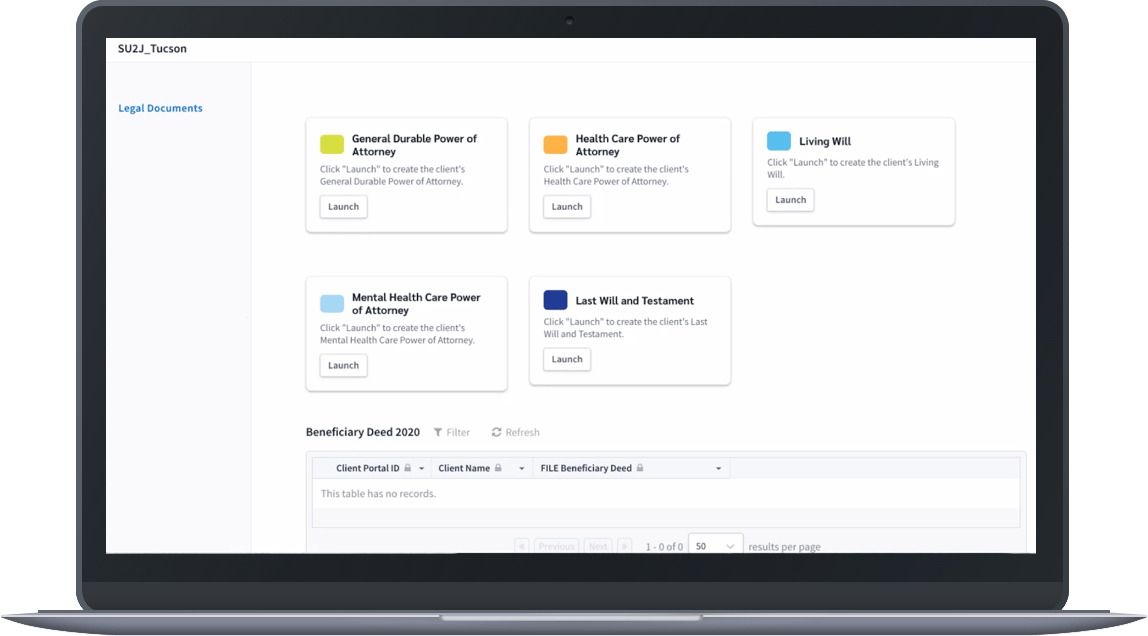 ---
November 13, 2020
Please introduce yourself.
My name is Riley Arter. I'm a 2L at the University of Arizona Law School and I currently work with Step Up to Justice (SU2J). ‍
What is Step Up To Justice?
Step Up To Justice is a free civil legal center for low-income individuals and families in Pima County, powered by the talents of volunteer attorneys. Through careful financial stewardship and the use of innovative technology, SU2J is designed to bring civil legal services to clients where and when clients need us. We provide the infrastructure to connect clients, volunteer attorneys, and community partners. ‍
Where does tech fit into the services of SU2J? ‍
Step Up To Justice operates as the infrastructure to connect volunteer attorneys with low-income clients in need of civil legal services. We have a very small staff and rely heavily on technology to serve the community in an efficient and effective way.
I was brought in to the SU2J team to work on a project called Prep with Tech: End of Life Care Planning. The Prep With Tech Project provides low-income residents of Pima County with expert, cost-effective legal assistance in preparing their wills, advanced directives, beneficiary deeds, and health care Power of Attorneys. For the project, SU2J created online apps through the use of Community.lawyer for our volunteer attorneys to quickly and efficiently prepare end of life documents in a clinic setting. The project allows each client to meet individually with a volunteer attorney, receive qualified and compassionate end-of-life consultation and planning, and leave the appointment with personalized executed documents in hand.
SU2J is the only free legal services provider in Pima County, Arizona that provides expert assistance with end-of-life planning, and we do so because we view civil legal rights as human rights. We believe that every individual, regardless of circumstances, has the right to make well-informed decisions about their wishes for health directives, future care for heirs and dependents, and transfer of personal property and assets. Without clear explanation and discussion, most individuals who cannot afford an attorney will be unable to navigate the process successfully.
Prior to Prep With Tech, SU2J was offering probate services, but we wanted a way to deliver these services in an even more efficient and accessible manner. That's where Afterpattern comes in.‍
If the purpose of the Prep with Tech project is to increase efficiency of document preparation, is it fair to characterize volunteer attorneys as inefficient?
SU2J is built on a volunteer model. We depend on our volunteer attorneys to close the justice gap in Pima County and deliver free civil legal services to the most vulnerable members of our community. I wouldn't say that it's the volunteer attorneys who are inefficient. Rather, it was the system that SU2J had prior to Prep With Tech that needed some improvement. Prior to the project, SU2J referred all of our end-of-life planning cases to attorneys for direct representation. The process of referring these cases created a bottleneck where clients were not receiving services as fast as SU2J wanted. With Prep With Tech, we are able to serve these clients in a clinic setting, allowing clients to be seen sooner by the volunteer attorney and enabling their documents to be prepared the same day.
I think it's fair to say that the process of making end-of-life care documents can be time consuming, especially when preparing those documents for people who don't know exactly what they need. Using the Afterpattern apps speeds up the process for both the volunteers and clients.
It's not at all an understatement to say that our volunteer attorneys are busy. We want to be respectful of the attorneys' time. We also want to make the experience positive for both the volunteer and client, and we can do so by using state-of-the-art technology. By creating the Prep with Tech clinic, we are able to tell our volunteers that the clinic will only take up a small part of their morning. ‍
When you started to think about how tech could address this problem of inefficiency and accessibility, did you have any examples in mind for things you wanted to emulate?
I wasn't personally involved with the research underpinning our grant to pursue Prep with Tech, but I know that the researchers did look at various document assembly platforms and determined that Afterpattern would be the best fit. Staff at SU2J who wrote the Prep With Tech grant have several years of experience implementing similar clinic-based projects in other substantive areas of the law. Staff believed that an end-of-life project would lend itself to using this model, and the kind of technology provided by Afterpattern.‍
When did Prep with Tech launch?
We officially launched the project in October 16, 2020. We had our first clinic on November 6, 2020. We are currently using six Legal Apps and a Portal for the volunteer attorneys to access the Apps. ‍
How have these tools been received?
We've had really good reception. Attorneys were excited that they were going to be able to take care of three clients in one day, so the efficiency thing was huge. We also received feedback that the platform itself seemed really clean and easy to navigate.
Finally, we've received good feedback that the process of sitting with the client and filling out the guided interview was clear and accessible.
‍What do the Apps do, exactly? ‍
We have six Apps total:
Beneficiary deed

Living will

Healthcare power of attorney

General durable power of attorney

Mental health care power of attorney; and

Last will and testament.
The volunteer attorneys are using these guided interviews to complete six different end of life planning documents. The clients leave the clinic with these completed documents.‍
Now that you're on this side of the development process, what would you go back and tell yourself before starting something like this?
I would tell myself that it's a lot easier than it initially seems.
I know when I interviewed for the position, they weren't looking for someone with a degree in computer engineering or anything like that, and so I feel like I kind of had this... What is the word? Impostor syndrome.
I remember exploring the Afterpattern website, I was kind of like: oh, maybe I'm in over my head. But as I worked on it, it was so much easier than I could have ever imagined, so that's what I would tell myself: you don't need to be a tech genius to understand the basics and to really make something awesome and useful.‍
You were one of the first people to hire us for tutoring instead of full-service development — Would you have rather hired us for full-service, where we build the Apps on your behalf?
No, I think we definitely made the right choice with the tutoring route versus having you guys develop all of it.
There's a couple of reasons for that, but the main reason is that I was only hired for one year. It's important that our Apps are something that others at SU2J can edit on their own, without me. This is important for us because we want this project to be sustainable. We don't want to automate documents a couple of times and then be done with it, we want to be doing this over the long-term. It's a huge advantage that I can provide "tech support", that we don't need you if something breaks.
Plus, tutoring was far more cost effective, which always plays into the equation when you're a nonprofit providing free civil legal services.