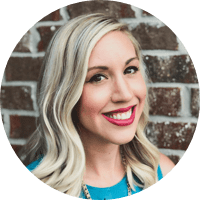 Amanda Brown is the director of Lagniappe Law Lab and works closely with the Louisiana Bar Foundation, LSC, and ABA.
Louisiana Civil Legal Navigator portal
On October 16, 2020, the Louisiana Bar Foundation and Lagniappe Law Lab launched the Louisiana Civil Legal Navigator portal (the Louisiana Portal).
Funded by the Louisiana Bar Foundation and inspired by the LSC's Legal Navigator Project, the Louisiana Portal provides four main functions:
People can come to the site and search for their legal issue;

The portal helps people refine their search terms;

The portal provides information; and finally

The portal connects people to resources that help them address their legal issue.
Amanda Brown, director of Lagniappe Law Lab, reports that she and her team "went all in on making the portal as affordably as possible without sacrificing quality".
The team leveraged two off-the-shelf, "no-code" web development tools:
Webflow for the main static website; and
---
October 28, 2020
What does it mean that the Louisiana Portal is "inspired by" the LSC's Legal Navigator Project? ‍
The LSC's Legal Navigator Project is a collaboration between the LSC, Pew Charitable Trusts, Microsoft, and Pro Bono Net. The portal is intended to be a national website that directs the public to local legal resources. States that want to participate first need to go through a process of curating, labelling, and, in some cases, even creating the local resources that the national portal is being designed to index.
I was hired by the Louisiana Bar Foundation two years ago to help onboard the state onto the LSC's portal. My job was to audit our state's legal resources and help fill the gaps where possible. While the national portal website is still in its development phase, here in Louisiana we've amassed a large and growing list of legal resources. With all of that content ready to go, we figured we would try building a lighter-weight, state-specific website so we could get those resources out into the world as quickly as possible.
Will the Louisiana Portal include AI and machine learning (as is promised in the national Legal Navigator project)?
Yes. That's on the roadmap for the future. I have submitted a grant request to upgrade our basic site search to a natural language processor (NLP) version that can connect all of our existing resources to the portal.
I have been talking with David Colarusso (director of Suffolk University Law School's Innovation and Technology Lab) about using the SPOT legal issue spotter. The goal is to get funding to integrate SPOT with the Louisiana Portal, since that is what the Portal is really designed for.
How do you keep the portal current and accurate? ‍
We're actually using Afterpattern to build a component to the portal where legal service organizations can update their information themselves on a regular basis. I haven't implemented this yet, but it is coming out as soon as possible.
It's also critical for us to have good relationships with all of these legal service organizations and various committees and task forces that are invested in the project and that are willing to kind of be our eyes and ears and let us know if there is a law change or something like that.
The importance of partnership cannot be overstated.
So, ideally, you and your team will take on the role of editors that check in on the portal every now and then to make sure content is up to standards?
That would be ideal: we want to crowdsource the development of the resources people are directed to via the portal.
Many states seem to have had trouble cracking the riddle to launching a successful legal issue navigator portal. Why do you think that is?
Having lived through the development of a legal navigator portal, the number one reason is that people severely underestimate the intense volume of content that needs to be available to make this work.
The whole point of the portal is to refine someone's description of their issues to the point where you can direct them to various legal resources. If there are no web pages for these legal resources, there is no point in the portal.
Also, developing a successful portal is a double-edged sword. We're directing people to legal service providers, but they're already stretched thin. This is an ongoing challenge for legal aid technologies in general. To address this problem, we either need to hire more attorneys or expand the types of resources our portals direct the public to.
I want to expand the Louisiana Portal to include more self-help materials, so at least people are getting some type of services rather than being turned away for lack of capacity. ‍
How could other states get a legal navigator portal of their own?
Soon, other states will be able to duplicate the Louisiana Portal's Webflow frontend and the Afterpattern apps that it relies on. That's the beauty of these kind of platforms: it's easy for non-coders to leverage the work of others, instead of reinventing the wheel.
Anyone interested in launching a legal navigator portal can email me at amanda@lagniappelawlab.org.