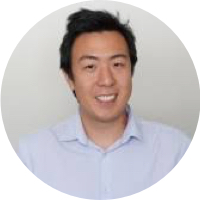 Darius Hii is a tax and estate planning lawyer in Australia. He is the founder of Chat Legal Pty Ltd.
My name is Darius Hii. I am a tax and estate planning lawyer in Australia. I operate a solo firm and I work with clients from all over the world.
What is chatlegal.com.au?
This is my law firm.
I use the phrase "chat legal" because I want clients to feel comfortable reaching out to me for a conversation. Clients shouldn't be afraid of paying a massive bill just for raising a question. Clients shouldn't feel hesitant to talk to their own lawyer.
I use flat-fee pricing.
How do you use automations in your firm?
My exploration with automation started a couple years ago when I made a do-it-yourself will kit and published it on my website.
In Australia, many people draft wills with post office will kits (do-it-yourself guides available from the post office for a small fee). My kit was a significant improvement over these post office kits, and I gave it away for free. The latest version of my do-it-yourself will kit was made on Community.lawyer.
I give this app away for free because my primary goal is to gain the trust of prospective clients. Also, if someone who uses my will kit becomes my client, I save a lot of time onboarding them. This is both because the app collects information I can use if they hire me, and because the app saves me from spelling out the basic details of estate planning. If someone uses my app, they're a lot easier to work with because they understand the basic issues of estate planning and their goals.
I've been serving clients this way for nearly two years and I have done it all online. I have not seen many clients face-to-face. The reason I'm able to do this is because I give my clients a lot of information in the form of apps. Many of these apps include videos of me talking about estate planning.
For those clients who come to me through one of my apps, I end up charging half of what I normally charge. This is worth it because I spend so much less time with these clients.
The turning point for me was when I realized that I was spending an hour with every client just saying the same thing, over and over. I was repeating the same estate planning advice that everyone should know. That's when I decided to change my process. I needed a way for clients and prospective clients to learn this material before talking to me.‍
Where does your firm fit into the marketplace of legal service automations?
The Document Solutions part of my website is how I offer regularly automated services at a much cheaper price.
For example, here in Australia we have a legal structure called a Discretionary Trust. It's similar to other legal entities in that it can invest in assets. If you generate income from trust assets, or the assets increase in value, you can distribute the gains and losses between various people in a family group, allowing you to distribute gains and losses in most tax effective manner.
Normally, for a lawyer to create a Discretionary Trust, to have all the meetings with the client and to draft all documents, clients are looking to pay at least $1,000.
The large online law firm, who have the means to build their own software, began undercutting this market by charging $250 for Discretionary Trusts. Law firms simply can't compete with that so these large online firms captured the entire market.
Using Afterpattern, I offer a Discretionary Trust service for $110 (I also sell directly to accountants, which has been a big marketing advantage). This would not be feasible at all if I had to spend an hour each time I wanted to generate a document. With my Afterpattern apps, I spend 5 - 10 minutes drafting trust documents.‍
How long did it take you to build this app?
My first app took a lot of time (1 - 2 days), but that's only because it was my first time using the app Builder. Most of that time was spent just thinking through how the app should work and how I should phrase certain questions to limit my exposure to liability.
Using apps saves me time, but for me the biggest reason to use Afterpattern is so that I can serve the rural community here in Australia. If I don't automate my services, I will lose this client base because my prices will be too high.