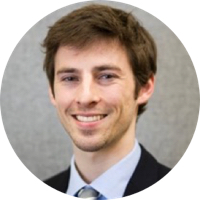 Scott is the president and co-founder of Afterpattern. He is a former ACLU attorney and current wannabe sci-fi writer.
Why did you decide to join NetDocuments?
NetDocuments is the best-in-class cloud content management platform for legal work. It led the cloud revolution in our industry and has continued to set the standard for legal technology innovation.
That's why Afterpattern couldn't be more excited to join forces. With NetDocuments' support and resources, our team can accelerate the work of building the toolkit for legal workflow and document automation!
What will an integration with NetDocuments and Afterpattern look like?
At Afterpattern, we've always believed that for legal automation to have real impact, it needs to be embedded in the system legal professionals use every day. NetDocuments is exactly that: the place where thousands of law firms, general counsel's offices, and government agencies go to do their work and manage their documents.
With a tight integration between Afterpattern and NetDocuments, legal professionals can leverage workflow automation in a deeper way than ever before. We can't wait to show you what we build together.
What does this mean for my Afterpattern account and integrations?
NetDocuments will continue to support and serve Afterpattern users!
Can I sign up for a new Afterpattern account?
As we focus on integrating our team and product into NetDocuments, we are temporarily pausing new account signups. If you want to stay updated on our progress, sign up here to receive news.
What is happening with Afterpattern's team?
Our entire team is joining NetDocuments. Afterpattern was founded with the mission of transforming the way legal services are delivered, and our team feels like that work is only getting started.